Industry News
Brass Pipe Fittings Manufacturers Offer All Brass Fittings
Views: 1191 Update Date:Aug 15 , 2018
Brass is one of the strongest metals taken into use for various purposes – mainly to design and develop different plumbing joints and solutions. As far as fittings are concerned, they are the basic need in pipe system used for connecting straight pipe or tubing sections that are adapting to different sizes and shapes and for various other purposes. Such brass fittings are used for regulate the fluid flow that can be water, or anything else. Uses of
brass fittings
are not just limited here. They are also taken into use for various other purposes like for fluids in specialized applications for high performance conveyance of fluids and for joining straight pipes to diver their direction. Brass fittings include a wide range of pipe attachments – threaded fasteners and
flare fittings
. There are a number of exceptional qualities, rust resistance, hardness, durability and flexibility. Not to mention good corrosion resistance from water and heat and resists attack from salt water and acids, minerals and peaty soils that contained in water. Relative softness of metal is also important that provides with a tight seal and ease of installation.
There are a number of added benefits of using
brass pipe fittings
because of low price. You can also make brass work for any function and keep prices low for the reason of its flexibility. It can be soldered to copper because it is an alloy of copper. In addition to this, brass pipe fittings resist corrosion. It is one of the metals that is highly resistant to corrosion and just won't rust.
Brass fitting manufacturers
in different parts of the world are involved in the making of such fittings in different sizes, designs and patters. You have to choose the best type according to your requirement.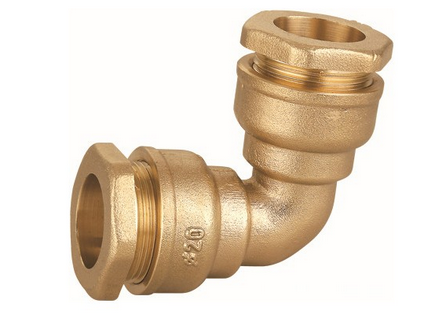 Brass Pipe Fittings for Durable and Strong Joints
Brass is the most vital and strong metal that is used in various forms – mainly for brass pipe fittings, brass nipples and pipe. Ensuring joints between two pipes or molding them to give the right direction to flow is one of the vital things and processes where flow of gas, water or oil or any kind of other liquids is important. Brass pipe fittings are the most vital things required at these places. Depending on your requirement and budget, you can choose high quality brass pipe fittings that include, but not limited to compressions, end feed, solder ring, and a variety of other types of fittings. Choosing the best one is an important decision to make.