Industry News
Brass plumbing fittings make plumbing jobs easier
Views: 1210 Update Date:Jun 12 , 2018
Plumbing job is not an easy job to done. Professional plumbers – the right tradesmen know well how to make the job easier and hassle-free. They need something more than just their skills and experience, like using high quality
plumbing fittings
. As far as fittings are concerned, they are the basic need of any pipe system that are taken into use to connect straight pipe or tubing sections in order to adapt to different sizes and shapes and for various other purposes.
Brass fittings
are used largely to regulate the fluid flow that can be water, or anything else. in addition to this, they are also used for the fluids in specialized applications for high performance conveyance of fluids. Not to mention use of
brass pipe fittings
for joining straight pipes to diver their direction. In this way, what is more important than anything else for them is the use of high quality metal that can wear junk and other particles and withstand for years with stable quality standard.
For plumbers and those tradesmen who are involved in ensuring water supply and drainage lines secure and in a flow, searching for a variety of fittings for plumbing job is a common thing. They often prefer to reach directly to the top brass fitting manufacturers that are designing and developing a variety of fittings. Their prices are competitive and depend on type of fitting solutions you are getting.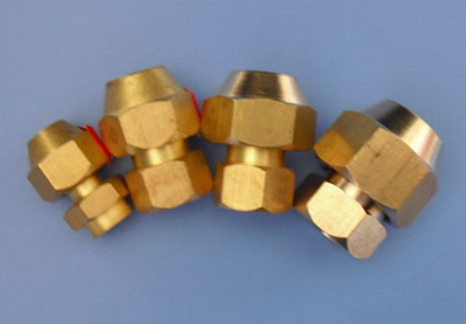 Are you looking for some of the best quality accessories and fittings to make plumbing job easier and hassle-free or want to transform the plumbing job into durable and secure one? Klikkon, a selected brass fittings manufacturer, offering you high quality brass fittings and different other things at very reasonable prices. In addition to this, we also provide you a user guide so that you can get the best use of these fittings. Here, what is more important than anything else is to find the right one that is convenient for you and bringing to you advanced solutions.