Industry News
Early assessment: Lenzing copper finished lower or narrowed
Views: 1396 Update Date:Aug 01 , 2017
London copper early assessment: overnight Lenzing finished lower, closing up 0.45%. On the action can be weakened, the recent should not continue to chase high. Below the 5 day moving average support is also strong, the proposed high and volatile thinking to treat.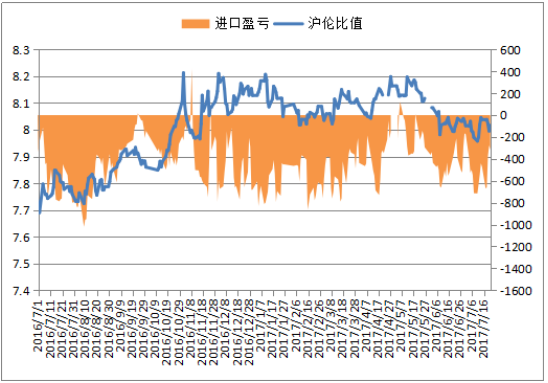 Non-ferrous metal prices, forecast analysis, futures investment, industry news, market rumors, etc. Please pay attention to the wealthy public number;
Local GDP semi-annual report: Shaanxi more than Tianjin, Henan, the first break 2 trillion mark. Recently, 31 provinces (autonomous regions and municipalities) in the first half of the economic data has been released. The first half of 2017, Tibet, Chongqing, Guizhou GDP growth to achieve double-digit growth, leading the country. Guangdong, Jiangsu, the total economic volume for the first time exceeded 4 trillion, Henan economic total break 2 trillion mark.
[Copper trend]
By the dollar continued to fall to bring the support, London copper night after a small dropping back. In the five-day moving average 6340 at the support. The recent black metal generally strong, driving a large influx of funds, but also to promote the copper up. Short-term copper price trend is still strong, but the fundamentals have not changed substantially under the premise of a late callback a substantial correction. Long recommended to wait and see.