Other News
Klikkon – the Top China Brass Fittings Factory
Views: 1443 Update Date:Jan 25 , 2018
Premium quality and highly advanced brass fittings are the basic need of different pipes, in which sufficient and safe flow is required. They are required largely in petroleum industry, chemical domain, water supply and similar other domains. If you are looking for such fittings, you need to reach the top brass fittings factory. You will find a variety of models. Choosing the best one is an important decision to make.
From one of the selected brass fittings factories, you will get a broad range of fitting systems that include, but not limited to:
brass forged O-Ring water pipe compression fitting
brass fitting 1/8 12mm pneumatic quick connector
45 degree lateral equal tee 6mm x 1/4 bsp brass fitting
grease nipple 1/8 npt 37 degree large hex union brass fittings
M12 air hose fittings 12*9 brass fittings
1/8"-28 Thread 45 Degreee Brass Grease Fitting
1/2 Inch Lead Free Brass Threaded Pex Coupler Pipe Fittings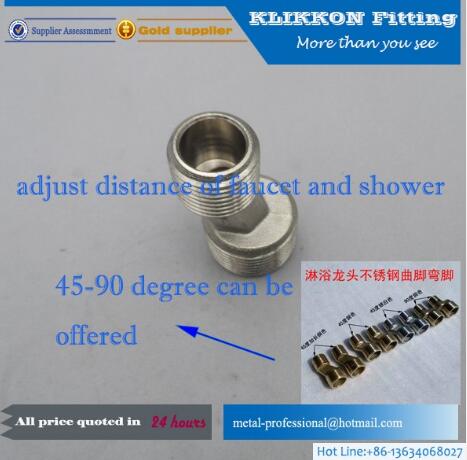 In addition to the aforementioned connectors and fittings, you can choose a variety of others according to your requirement and without going anywhere. For this, what all you have to do is simply search online and find the right brass fittings factory.
Among some of the top
China brass fittings factories
, you will find name of CNC Klikkon Industry Co Ltd comes on the top. The leading company is a professional manufacturer of brass machine parts, hot forging parts, brass piping & fittings, aluminum machining parts and a lot more. The leading company has carved a special niche within a very short span of time from where you can buy a variety of fitting accessories and complete assistance to get the best use of such systems.