Industry News
What is the use of H65 brass?
Views: 5881 Update Date:Jun 28 , 2017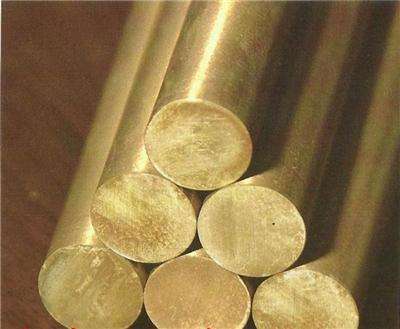 H65 brass tube Introduction:
H65 brass tube in a non-ferrous metal tube, with strong corrosion resistance. While H65 represents a brass tube containing 65% copper.
Brass tube
is harder and harder to use, and high temperature, high pressure, can be used in a variety of environments. In contrast, many other pipe shortcomings are obvious, such as the past in the residential use of galvanized steel pipe, easy to rust, the use of time will not appear tap water yellow, water flow and other issues. And some materials will be rapidly reduced at high temperature strength, for hot water pipes will produce insecurity, and copper melting point of up to 1083 degrees Celsius, hot water system temperature on the copper negligible.
H65 Brass Chemical composition:
Copper Cu: 63.5-66.2 Zinc Zn: Balance Lead Pb: ≤0.03 Lead Pb: ≤0.03 Boron P: ≤0.00 Iron Fe: ≤0.10 Beryllium Sb: ≤0.005 Bismuth Bi: ≤0.002 Note: ≤0.3 (impurity)
H65 brass tube performance and use:
There is a very good plastic (brass the best) and high strength, cutting performance, easy to weld, the general corrosion is very stable, but easy to produce corrosion cracking. For the application of ordinary brass most widely a variety. Modern contractors in all residential commercial water supply pipes, heating, refrigeration piping installation preferred.
Brass pipe
the best water supply pipe.
What does the H62 copper belt mean?
H62 copper refers to an average copper content of 62% of ordinary copper. Copper is a common metal, but also a kind of waste copper. Waste copper to add different zinc blocks to produce different specifications of copper raw materials.
H62 copper tape performance and use:
H62 copper with excellent physical and chemical properties, good processing performance. We generally use it for industrial producers. H62 copper plasticity is good, easy to cold, thermoforming; cast copper alloy has a good casting. H62 copper is mainly used for the production of electrical components, lamp caps, battery caps, buttons, seals, connectors, mainly used for conductive, thermal, corrosion equipment. Such as electrical components, switches, washers, gaskets, electric vacuum devices, radiators, conductive base metal and automotive water tanks, heat sinks, cylinder tablets and other components.