Industry News
Why Brass Is Ideal Metal for Plumbing Fittings?
Views: 889 Update Date:Mar 08 , 2019
Keeping control over the flow of water or any kind of liquid or gas in a pipeline, you need to install fittings over the head or end point of tube. Depending on your requirement, you can choose fittings – made of using different types of metals. Brass plumbing fittings are the most vital one – perfect metal that is a blend of copper and zinc. For plumbing works, it has been into use for years because of durability, corrosion resistant and to provide you complete peace of mind from worrying about the leakage. Such kind of fittings has proved to be amongst the most effective available – mainly to enhance the efficiency of your water delivery system.
The first and main benefit of using brass for
plumbing fittings
is the quality as it can withstand water and chemicals without worrying about corrosion and issues – mainly leakage. It is the amalgamation of copper and zinc; while soft brass alloy is easy to hammer or formed into desired shape. Not to mention its unusual deep bronze color and ease of use that make it ideal for plumbing fittings.
In comparison to copper, brass is reasonable in price; while you can make brass work for any function and keep prices low for its flexibility. In addition to this, it can be soldered to copper because it is an alloy of copper; while it resists corrosion. Brass is the main metal – highly resistant to corrosion that won't rust. You will get a gamut of added benefits of using brass fittings from the top
brass fittings manufacturer
.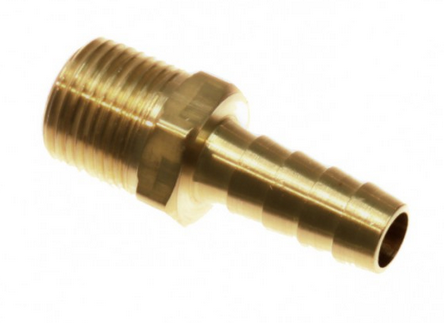 Reasons to Choose Brass for Plumbing Fittings
Brass fittings are counted as the best options because of having specialty of malleable in comparison to steel or iron. In addition to this, it is easy to bend, shape or mold in comparison to other types of metals. It makes it easier to undertake plumbing works. Not to mention installation cost that is kept low because of the ease involved. In order to fulfill your requirement to get the best range of fittings, you need to reach the top
brass fittings manufacturer
that is convenient for you and offering you precise fitting solutions.